By 2050, almost one in two people under age 25 will be African. That is the tremendous potential of the continent. Africa's youth will have to address the numerous challenges that lie ahead: poverty reduction, climate change, and sustained development. Education is the cornerstone of a nation's growth. It is therefore our responsibility to equip the African youth with education, one that will empower them for action and leadership.
Our initial effort through the TAIK Education Fund is to boost school enrollment rates. While enrollment rates have been improving across the continent over the years, there are still millions of kids living in impoverished neighborhoods who aren't enrolled at school. The numbers are even more dire for young girls. Every year, TAIK organizes a campaign called "Campagne Education Pour Tous" (Education For All Campaign) to enroll kids in impoverished areas in school, provide them with school kits that contain all school supplies they need for the school year, and advocate for the importance of education in changing lives.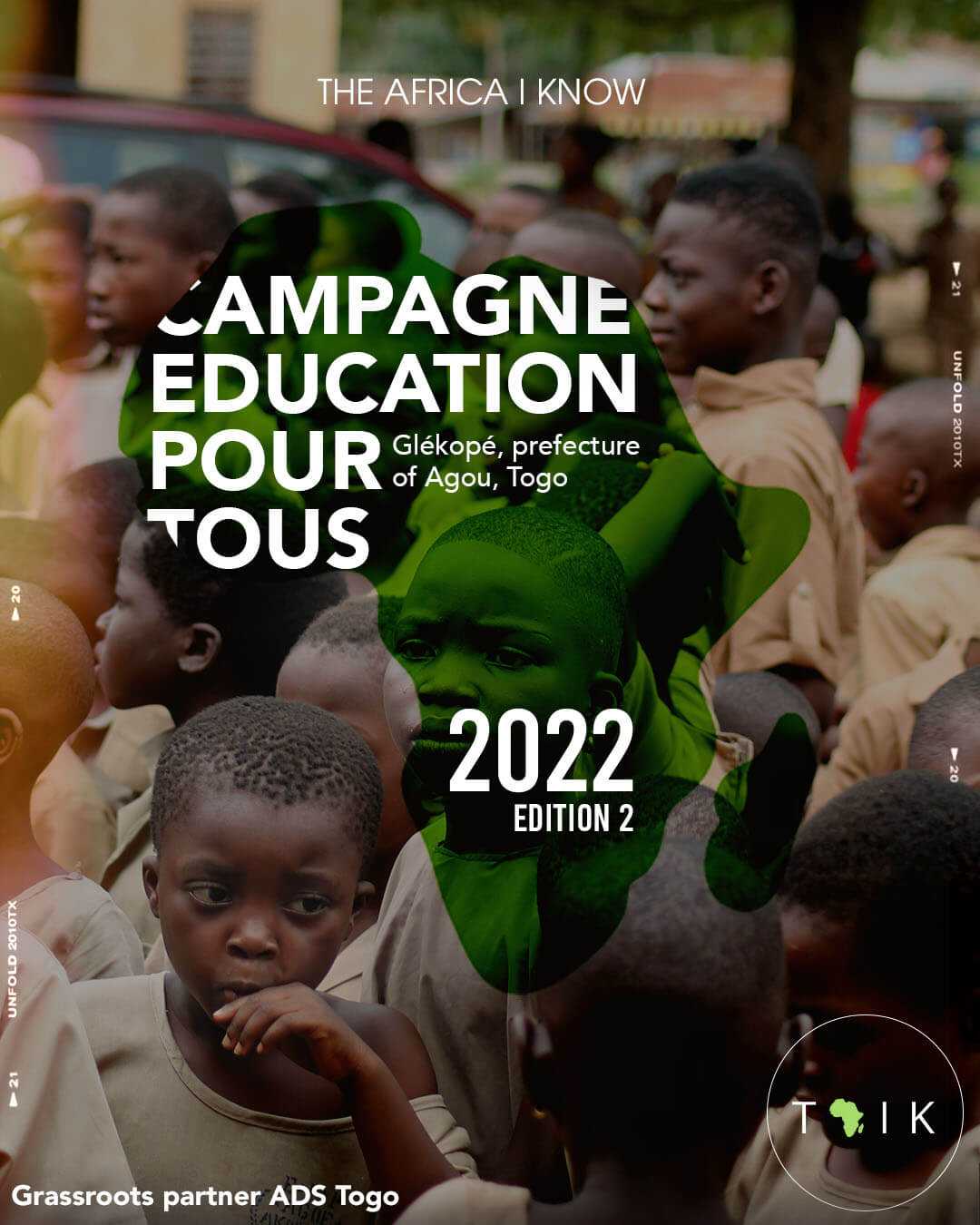 The campaign is made possible thanks to partner grassroots organizations. In 2021 we partnered with Team Niintche, a Senegalese community organization, to deliver school kits and enroll more than 1,100 children from impoverished areas in primary school. The 2021 campaign was solely funded by our founder Adji Bousso Dieng. We are raising money to continue this effort in more regions of the continent.
In order to scale the "Campagne Education Pour Tous" campaign, and other TAIK programs, to all African countries, we are looking for individuals who will serve as TAIK Ambassadors in their countries. These are people who will help coordinate all our projects on the ground. We are looking for people with experience and regional influence, especially on the youth.
Apply to become a TAIK Ambassador in your country
Subscribe to our newsletter to keep up with our programs and activities, learn about exciting developments in Africa, and discover insightful stories from our continent's history.
Please subscribe below